HAVE YOU FINALLY OUTGROWN BEING A SURVIVOR?
I KNOW YOU. You're THE ONE THAT'S tired of BEING SO STRONG.
I've read your messages, emails and comments. I've watched you post your pain and processes on Facebook. I've watched you rise up and fall down and then disappear into the shadows, hoping people don't see you failing yet again.
Not that you have failed. You know better than to say it. But you're not convinced enough to stop thinking it. After all, you've done the work. Read the books. Done the healing. Worked with the leaders and healers , for such a time as this, and yet… here you are.
What's it going to take to change?
You ask yourself every time you hit that space. You're tired of cycling up and down. From confusion to clarity and back to confusion again. From pain to power and back into pain again. From struggle to success and then struggling again. Where's that quantum leap everyone talks about?? When will it you your turn, and for fuck sake, when will it stick??
Stop.
I know this thought pattern because it was my own for so long. I was just talking earlier today about what it's been like growing up with wound after wound. Trigger after trigger. Childhood abandonment, growing up amid addiction, eating disorders, self-harm, young motherhood and marriage, religious and relationship abuse, sexual assault.
Oh yeah. I know triggered.
And anxiety and self worth issues and wondering if I'll ever GET THERE or be enough… because as much as I don't vibe with glittery high-vibe spirituality - sometimes it just sounds nice.
Because you - if you're like me at all - you know a lot more about darkness than the light. Granted, you've got a PhD in studying the light -but usually because you've had to. It's been your lifeline.
you're sick of it. You want more.
I get it. I see you and I hear you. What's better is that I believe in you and want to take you with me. … down the path I've memorized to get my own self out of that shitty "almost free" rut.
What I've learned, along this journey, is that it's not the affirmations, the manifestations or the mantras that really does it. It's how deeply you're rooted that keeps you strong in the storm.
UNSHAKEABLE
I'm going to stop describing the madness and shit hole because at this point, you know I get it. I get you. I know what you want:
You want to stop feeling held back by the circus in your mind and the grip of the past so you can be fully clear, confident and present… and then actually (not just theoretically) birth your desired future into being.
You want the tools to work.
You want to feel alive in your body, free in your mind and at home in your life.
Powerful. Centered. Grounded.
But for real… not the cliche.
Your wish is granted
Are you ready? UNSHAKEABLE is a 16 week community intensive complete with private sessions, weekly teachings and daily support to help you UNDERSTAND your trauma, CLEAR your creative and growth blocks, NOURISH your process with internal AND external tools, and FINALLY step into that NEXT LEVEL POWERFUL YOU.
The storms will keep coming. That's life.
It's not about running from the storms or pretending they're not happening.
It's about becoming so grounded in your power and truth, that the storms don't move you.

Stop letting life throw you from your course.
Stop being so easily triggered.
Learn to love yourself at a whole new level and release the hold of the past on you.
YOU DO deserve more. It IS supposed to be easier. And you CAN have it.
want it? here are the details:
It's pretty simple. I've got specific topics planned out (see below) that I'll be focusing on during our time together. The topics are organized into 12 modules.
A module will be released every week for 12 weeks

Each module will have it's own batch of topics

You get healing journal prompts, processes and questions each week to think about and put into practice...so these things actually stick.

Bonus "made for you" meditations and power mantras.

2 monthly group conversation calls for Q&A and laser coaching

And obviously - a Facebook group where we can have little parties in our pj's and hang and talk about how to handle that annoying family member that keeps.... or where you can post that you really want to make this change but your partner...... or holy fuck, I finally did that thing.... and IT WORKED!!

BONUS: 4 additional weeks of implementation support and accountability
Sisterhood. healing. rising. Together.
The topics:
* Releasing the past- we're going to look at the past and how to see it so you heal and move forward from it. Addressing trauma, triggers, anxiety, and depression
*Grounding in the present - as we've talked about, life happens. I'm going to share my best grounding rituals, journaling practices, nourishment and stress management so you don't feel thrown off by the daily stresses.
* How to elevate your SELF into the woman that makes it all happen - you can't manifest your powerful future without mastering being in your power. We'll deep dive into boundaries, relationship, leadership, people pleasing, passion, purpose and the habits to nourish them.
* We're going to do deep work into PERMISSION, WORTHINESS: this means working beyond guilt, shame, codependency, and all the other things that keep you playing at half mast.
* Family and soul wounds - how they serve you, why they still control you and how to let them go IN YOUR POWER and honorably so you can start focusing on what you ACTUALLY want to experience, have, do and be AND feel confident enough to live it out (even when your family tells you how wrong and bad you are. Baaaad black sheep no more.)
* Love and relationships. Yeah, we're going there too. Because this is affected by all the other things and all the other things affect your love life. AND relationships are a HUGE player in the excuse game for why you don't have the life you want. Trust me.
* Sacred Self Care. This is all about rituals, processes, healthy practice, boundary setting and setting up your life in a way that supports your choices, needs, path and desires. Without this- you'll shrivel away. But I'm sure you know that.
PLUSSSSSS::::
Bonus:
Loss & Grief:
On holy heartbreak and powerful peace: dive into a deeper understanding of loss and grief when life doesn't go as planned, as well as how to handle those that think you should … just get over it faster.
are you ready?
There are two access levels: entry level & VIP. Entry level gets everything above and VIP gets 8 private sessions along with voxer / messenger support!! Both come with affordable payment options or a chance at a big discount when you pay in full!
Pay in full for a killer deal
Payment plan? You got it.
Want more personalized support? Choose VIP!
And yes. Even VIP's can get a payment plan.
This is a steal no matter how you grab it and I've made it more affordable than most therapy and coaching.
That being said - this isn't to replace therapy by any means. I just want to be clear that the value, the aha moments, the clarity, the reclaimed sense of self...
Is beyond worth this investment.
But I only work with the committed ones. With the doers.
With the wild at heart.
With the women who are hungry to be unleashed.
Not just the seekers - but the makers and takers.
You have so much more life to live than what you're settling for right now.
But only you can decide how important the change is for you.
✺ Pre-Work starts: 10/23
✺ Module 1 releases 10/26.
✺ The last day to join in is 10/31.
Are you ready?
Get in now! Spaces are limited to keep it intimate and to give everyone a chance to be known and seen.
Pay in full an grab a regular spot at a spectacular deal!
Get 1:1 coaching and support to take the work even further!
Grab a regular spot with a totally doable monthly payment!
It's true. You can even do VIP on a payment plan. Winning.
Let the shit go & Be your own hero.
I have never encountered quite an enlightened soul like Navae. She brings clarity with a capital C. My sessions with her leave me feeling grounded and feeling empowered. Whenever I need her, she's available and ready to inspire. The work we have done and continue to do is powerful. I'm so grateful!
Navae is legit! She left me speechless with all of the amazingness that came out of our time together. From her beautiful knowing to the gentile way she calls you out on your bull shit when you're trying to hide from your truth or play small…if you're feeling stuck and not sure which direction to go in, Navae is your girl. She will see your soul. She will call it to come out of hiding. All you have to do is make the choice to say yes to your life.
Two years ago, I was searching for a way to combine my need for a creative outlet with the possibility of an eventual career. Navae channeled vision, my ideas and hopes into the concept that has become Sacred Elements. She has the incredible ability to brilliantly put ideas and words into action as well as keep you connected to your intuition, in way that not only gets the job done, but feels good every step of the way.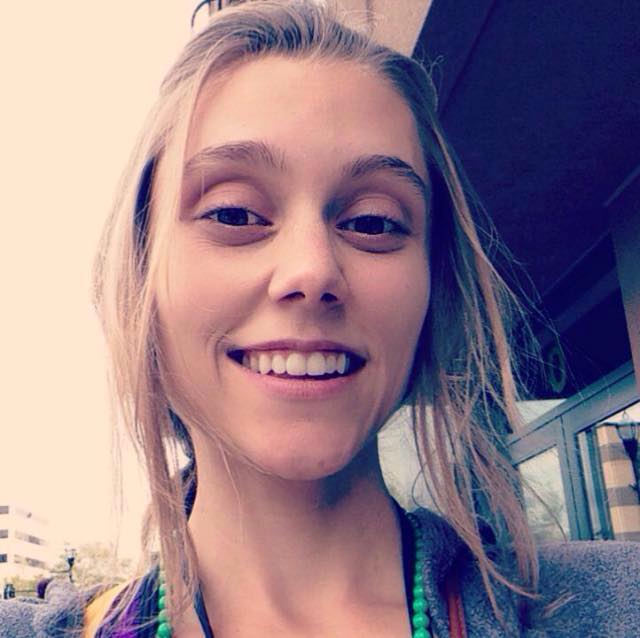 Navae is a life alchemy Goddess! She cuts through everything you have decided to believe you are (aka hide behind), and she illuminates your core. The essence of who you are. And the power that you have to show up as who you really are, do AMAZING work and have an AMAZING impact on this world. If you're sick of hiding in the shadows, feeling lost and confused because you're doing what you are "supposed" to do instead of what you were CREATED to do, it's time to get back into alignment with your soul. Navae can get you there. Let her be your guide!"
Working with Navae has been one of the most rewarding experiences in my development path. Navae has a unique heart-centered approach that really gets to the core of the who you really are and how to be that fully. While allowing you to steer the boat, she eloquently and ever so gently shifts the tides to help you achieve clarity through waves of personal epiphanies, mindset blocks, feelings of contrast and moments of inspiration. Her work and skills are a God-send for anyone who feels lost and is looking for direction or simply needs help lighting the path to her true self and mapping out the steps on how to get there. I have so much love and appreciation for what she's done for me and the work she's come here to do for others.