SCREW RESOLUTIONS & VISION BOARDS.
YOU WANT MORE & I'M HERE TO GIVE IT TO YOU.
You're over it. I know.
Here's the thing - I get it. You set goals. You made the vision boards and said the mantras.
And still, things just aren't quite happening for you.
You feel stuck.
You're not even sure you're on the right path.
And all those goals and desires... were they even yours to begin with?
Let me tell you love, that if you've been hustling a life or dream that just seems to be struggling on repeat, there are two things happening. Either you're hustling a dream (or life) that isn't yours, or you've got some shit to deal with and move through to finally make it all happen.
Wouldn't it be awesome if there was a way for you to figure out what you - the real you - really wanted, could move beyond the fears, ditch your doubts, reprogram your habits and mindsets, really start believe in yourself -- and have a plan to put all this new clarity and confidence to good use?
I've created a SISTERHOOD style virtual mastermind packed full of what you need to go from having 2018 be a repeat of 2017 to totally owning this next new year with a clear vision, mindset makeover and an overhauled sense of belief in who you are and the life you came here to live.
It's time to stop waiting around WISHING and affirming B.S. you don't believe, stop settling for what makes you feel like crap and start showing up for the YOU you WANT to believe in and live as!!!
welcome to
This is your chance to join in with a small group of women in an intimate yet immersive virtual mastermind experience of intentional life design around what you truly want and making it happen. It's about taking your life into your hands and fully owning it. Because you are the real hero in this story.
Let's design your life to prove it.
Let's be real though
First of all, before you say you don't have time or you know all this already:
We're both busy. I don't have time to listen to a list of hour long teachings all the time and I assume you don't either. So I'm keeping it really simple and easy. No teaching is more than 30 min long and you still get all the gold. Nice, right?
Second, you may know a lot about the topics I cover, but you likely don't know them the way I teach them. My tools are here because I had to create them. Because I did all the things too - and it wasn't enough. I needed more. I couldn't find it. So I forged some new paths and made what I needed.
Lastly, you'll get as much out of this as you're willing to commit to. As in - as willing as you are to commit to yourself. Listen to the teachings. Do the journaling. Show up during the live talks and.... talk! Put into practice what you're learning, ask questions when you feel lost or confused and repeat. Seriously. This will be as life changing as you let it be.
So how does it work?
It's all pretty simple. There are eight weeks of (weekly) teaching where we deep dive into the topics that are most foundational to designing your life (and manifesting!), your dreams and even purpose. So every week:
You get a live teaching with a Q&A each Monday. (recorded)
You get additional "booster" teachings that help you implement and take things further.
You get healing journal prompts, processes and questions each week to think about and put into practice...so these things actually stick.
Bonus "made for you" meditations and power mantras.
Vibe Nourishing Music Playlist.
And obviously - a Facebook group where we can have little parties in our pj's and hang and talk about how to handle that annoying family member that keeps.... or where you can post that you really want to make this change but your partner...... or holy fuck, I finally did that thing.... and IT WORKED!!
Like that. Sisterhood. Mastermind style.
The topics:
* How to create your future life RIGHT now - like how to know what you want and start giving birth to it FAST. Even if you don't know what you want. Even if it feels impossible.
* How to elevate your SELF into the woman that makes it all happen - without guilt, overwhelm, fear or confusion - even if you've got some serious responsibility on your plate and a lack of support - you're going to learn to BE who you need to be to make shit happen even if you're the only one you've got in your corner.
* We're going to do deep work into PERMISSION, WORTHINESS and speaking/living your truth - so you can finally set the standard of honor you deserve - and finally see life REFLECT it
* We're going to cover anger, past pain, resentment and soul wounds - how they serve you, why they still control you and how to let them go IN YOUR POWER and honorably so you can start focusing on what you ACTUALLY want to experience, have, do and be AND feel confident enough to live it out (even when your family tells you how wrong and bad you are. Baaaad black sheep no more.)
* Money blocks. Oh yeah, we're going there. Because most of the excuses you have for not having the life you crave comes down to money. (even signing up for masterminds like this... right??) So we'll dive into the habits, fears and sabotage tactics keeping you stuck and the mindset hacks and real life tools you need to shift things RADICALLY - RIGHT NOW - no matter how stuck you are.
* Love Life. Yeah, we're going there too. Because this is affected by all the other things and all the other things affect your love life. AND relationships are a HUGE player in the excuse game for why you don't have the life you want. Trust me.
* Your purpose. Whether you want to make more money with it or just know you're on the highest path of being you, we're going to dive into why you're here and how to take up more powerful space in the world.
* Sacred Self Care. This is all about rituals, processes, healthy practice, boundary setting and setting up your life in a way that supports your choices, needs, path and desires. Without this- you'll shrivel away. But I'm sure you know that.
*Strategy!!! As in, make a plan so that all those things you just worked through work for you and help you make your year your OWN. You'll be getting strategy each week with each topic so you can implement right away, but this bonus week is dedicated just to the big picture and ironing out the details!
PLUSSSSSS::::
Bonus topics are still being mapped out, but to start with:
* Self Made Motherhood: How to be a bad-ass mama mothering in her power, her conviction and without apology
* Mastering Anxiety: Cause that shit happens and you deserve to know how to get past it in your power - without gas-lighting yourself along the way
*Saying NO to Others and Yes to You: Let's not let your self care and dreams fall away just cause you're so awesome and helpful. You can be kind and still take care of you.
We start November 13th.
are you ready?
Pay in full for a killer deal
Payment plan? You got it.
Want more personalized support? Choose VIP!
And yes. Even VIP's can get a payment plan.
About the VIP:
For the ladies that want to take it further: You'll get all the group gold but get to add 2 private sessions with me; one at the beginning for clarity and planning and one at the end for implementation support and final questions. Plus, you'll get whatsapp and messenger access to me in between time for that extra girlfriend level support. Awesome, right?
So this is a steal no matter how you grab it and I've made it more affordable than most therapy and coaching.
That being said - this isn't to replace therapy by any means. I just want to be clear that the value, the aha moments, the clarity, the reclaimed sense of self...
Is beyond worth this investment.
But I only work with the committed ones. With the doers.
With the wild at heart.
With the women who are hungry to be unleashed.
Not just the seekers - but the makers and takers.
You have so much more life to live than what you're settling for right now.
But only you can decide how important the change is for you.
We start November 13th.
Bonus benefits & Special features
You get an inner circle of sisterhood during the holidays. Who doesn't need that support?
This year's New Years Resolutions will be be next-level AF and you'll finally keep to them because we'll be doing the work together. DONE.
Get clarity and support for your OWN desires, dreams and stuck points at a price that's too low to make sense.
Learn how to manifest with momentum.
Stop hustling what you don't want and finally make what you do want come true.
Are you ready?
This is the Self-Made Life Design Mastermind: taking what you wish vision boards & resolutions did for you, & making them come true.
Get in now! Spaces are limited to keep it intimate and to give everyone a chance to be known and seen.
Pay in full an grab a regular spot at a spectacular deal!
Get 1:1 coaching and support to take the work even further!
Grab a regular spot with a totally doable monthly payment!
It's true. You can even do VIP on a payment plan. Winning.
This is your life.
Own it.
I have never encountered quite an enlightened soul like Navae. She brings clarity with a capital C. My sessions with her leave me feeling grounded and feeling empowered. Whenever I need her, she's available and ready to inspire. The work we have done and continue to do is powerful. I'm so grateful!
Navae is legit! She left me speechless with all of the amazingness that came out of our time together. From her beautiful knowing to the gentile way she calls you out on your bull shit when you're trying to hide from your truth or play small…if you're feeling stuck and not sure which direction to go in, Navae is your girl. She will see your soul. She will call it to come out of hiding. All you have to do is make the choice to say yes to your life.
Two years ago, I was searching for a way to combine my need for a creative outlet with the possibility of an eventual career. Navae channeled vision, my ideas and hopes into the concept that has become Sacred Elements. She has the incredible ability to brilliantly put ideas and words into action as well as keep you connected to your intuition, in way that not only gets the job done, but feels good every step of the way.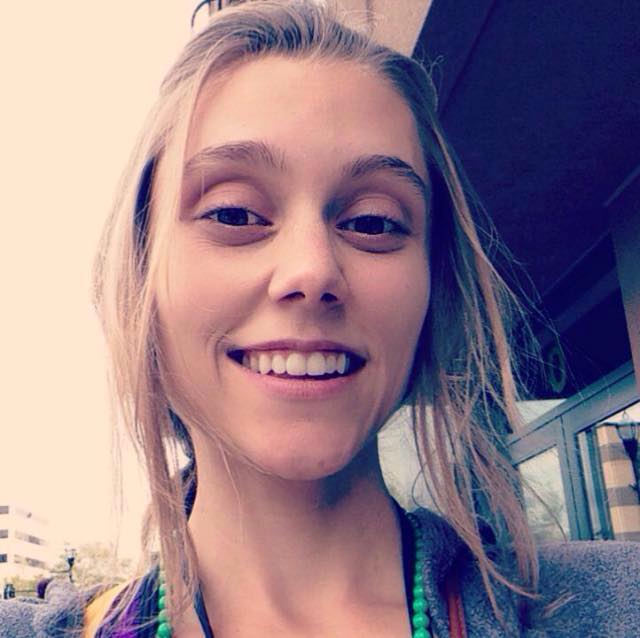 Navae is a life alchemy Goddess! She cuts through everything you have decided to believe you are (aka hide behind), and she illuminates your core. The essence of who you are. And the power that you have to show up as who you really are, do AMAZING work and have an AMAZING impact on this world. If you're sick of hiding in the shadows, feeling lost and confused because you're doing what you are "supposed" to do instead of what you were CREATED to do, it's time to get back into alignment with your soul. Navae can get you there. Let her be your guide!"
Working with Navae has been one of the most rewarding experiences in my development path. Navae has a unique heart-centered approach that really gets to the core of the who you really are and how to be that fully. While allowing you to steer the boat, she eloquently and ever so gently shifts the tides to help you achieve clarity through waves of personal epiphanies, mindset blocks, feelings of contrast and moments of inspiration. Her work and skills are a God-send for anyone who feels lost and is looking for direction or simply needs help lighting the path to her true self and mapping out the steps on how to get there. I have so much love and appreciation for what she's done for me and the work she's come here to do for others.